Marble, stainless, porcelain, and even pottery, we've all seen sinks made with basic materials but few of us have seen wooden sinks. Mike from America's Woodshop in Bloomington created a turned wooden sink for the DIY Network's "I Hate My Bath" and it got us thinking about our planned bathroom remodel. We knew we wanted to incorporate some wood into the design. Why not carry it through with a wooden sink?
This is something that I would not have even considered tackling before learning how to run a ShopBot. Sure, I could have made some jigs and routed the drain pan by hand, but that would have been a process prone to human error. If nothing else, I am an expert in human error.
The plan:
Concrete countertop
Undermount wooden sink
ShopBot Buddy
Awesomeness
With the exact dimensions of a nicely priced stainless steel undermount sink as a guide (and a fallback plan) I designed a simple box sink.
The bottom surface of the sink would be made from a 1″ thick slab of walnut glued up to make a 16″x26″ board. I needed to design the shape of the bottom surface of the sink. Any 3D design software you are comfortable with can be used for this. I used an application with a "2 rail sweep" function. This allowed me to contour everything from the outside edge of the sink, down 1/2 inch, and to the drain at one smooth angle.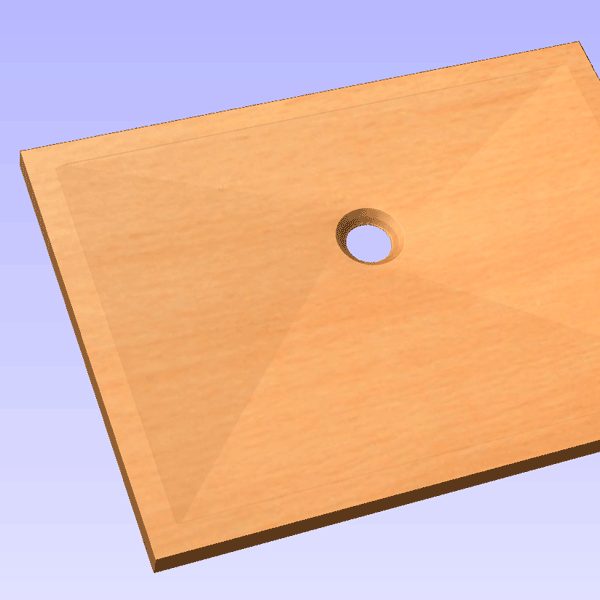 I tested my design in foam.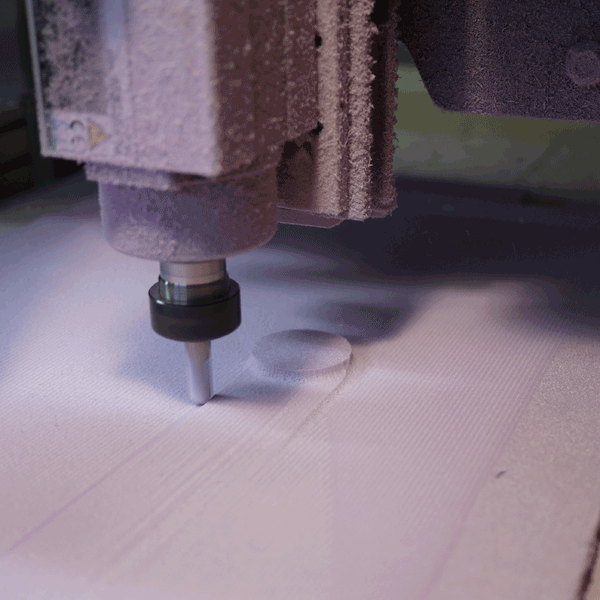 The foam test worked great so I moved on to the real thing.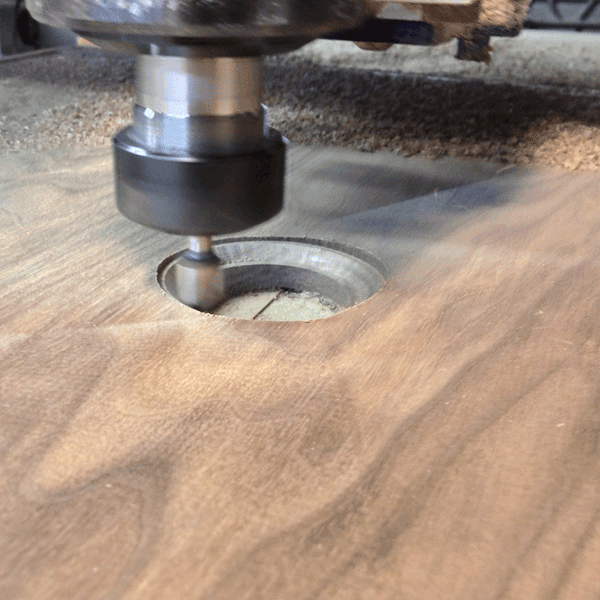 After assembly, the whole thing was coated in West System epoxy and polyurethane varnish to make it water tight. The finishing toolpath took 12 hours to complete on the shopbot with very little sanding to be done once the machining was complete. I could have run it much faster if I was in a hurry.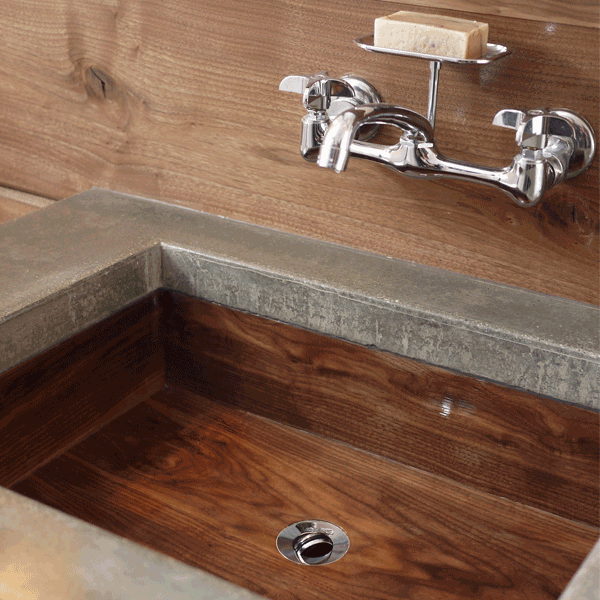 This sink has already generated a bit of buzz. Our friends love it and This Old House Magazine is interested in placing it in their July reader generated issue.
It's been working flawlessly. My wife loves the fact that I am always polishing and cleaning the sink now.